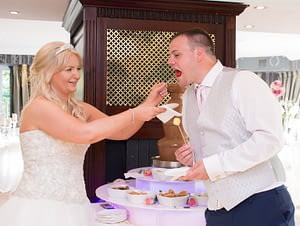 Welcome to our website. You have either found us from Googling 'Chocolate fountain hire Surrey' or have met us at a recent function. Welcome to the world of chocolate!
Chocolate Fountain events in Surrey are very popular this time of year. The casino tables, champagne fountain and Mirror booth hire are really exciting for your event at home, work or your chosen venue.
Our Chocolate Fountains have been described as amazing, stunning, delicious. We are a leading name in this industry and have worked with some of the most outstanding venues in the country.
We pride ourselves in offering a fully dedicated service to you as a client. As a full-time business, we will work closely with you and your venue in order to make sure everything runs smoothly from start to finish. As a multi-award winning company in our industry, we will make sure you have your day, your way.
Please get in touch if you would like a fully tailored quote for your wedding, party or event in Surrey.
We would also like to let you know about our: Magic mirror booth, cheese cart, sweet cart & package deal hire, champagne fountain hire, so please do get in touch.