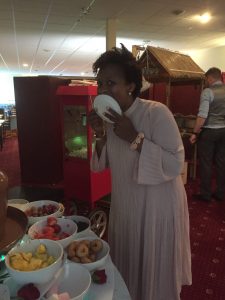 Chocolate fountain hire Dorset
You have found this page by either "googling chocolate fountain hire Dorset" or meeting one of our staff at a recent event.  Thank you for your visit.
Our chocolate fountain hire Dorset is so good you need to lick the plate.   No need to wash those dishes!
If you require one of our services please do not hesitate to contact us.
We have been providing chocolate fountain hire for 16 years and love what we do.
You can safely enjoy your chocolate fountain experience and we will not be bombarding you with constant questions, we know what we are doing, we have done it over 25,000 times.
We can advise you every step of the way.
We have been providing chocolate fountains in Dorset for a very long time, a stunning part of the country and what could be better for your special event than our chocolate fountain hire?
Chocolate fountain hire
Casino table hire
Magic mirror booth hire
Package deals (29″ fountain, popcorn & candy floss)
Champagne fountain hire